Bloom's Taxonomy has been widely used in higher education. Learning outcomes, activities, and assessments are categorized according to 6 hierarchically arranged areas of learning:
Remembering
Understanding
Applying
Analyzing
Evaluating
Creating
Each area has a list of associated action verbs which can be used to help ensure that LO's are written so that they represent the kinds of learning appropriate to the material, students' level, and educational context.
Here's a wonderful OER verb wheel based on Bloom's Taxonomy: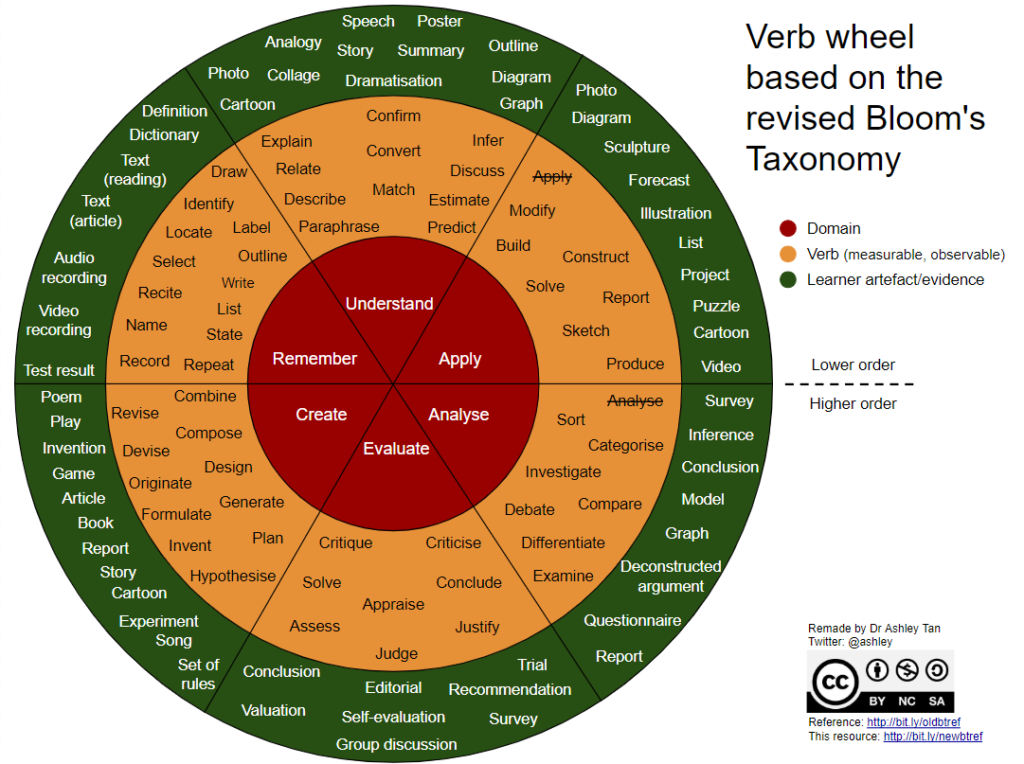 Source: A. Tan. (2016). Verb wheel based on the revised Bloom's taxonomy. http://bit.ly/newbtref. CC BY-NC-SA 4.0.
For more, check out:
O'Neill, G. & Murphy, F. (2010). Assessment: Guide to taxonomies of learning. University College Dublin. https://www.ucd.ie/t4cms/ucdtla0034.pdf.